Self Guided Bike Tour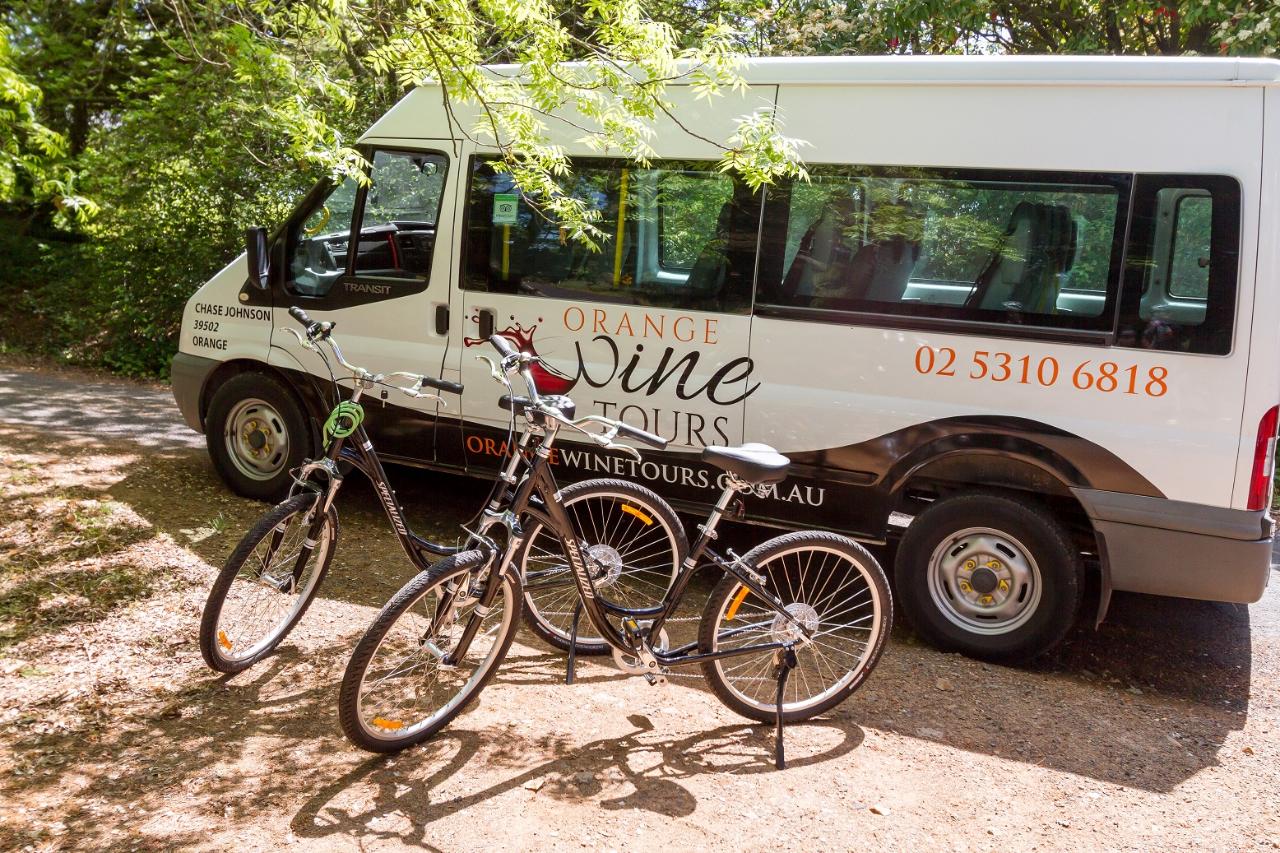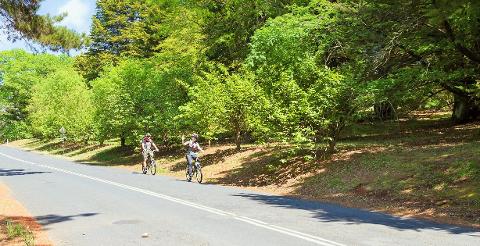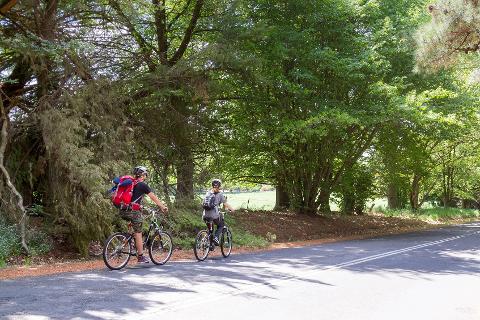 Duration: 7 Hours (approx.)
Product code: PL1SEH
At Orange Wine Tours we are proud of our region, and we feel like one of the best ways (other than one of our great wine tours of course) is to do it by bike.
Have you ever wanted to experience the countryside and wineries of Orange by bike, but thought the rolling hills might be too much for you? Well Orange Wine Tours has the perfect solution. Let us take the uphill out of your cycling trip with our Shuttle Service.

You and your bicycle with be shuttled to the pinnacle of this high altitude wine region so you can enjoy a leisurely coast back to town. The countryside is worth the ride but don't forget our fabulous cool climate wines. There are 5 world class cellar doors (Ross Hill Wines,Word of Mouth Wines, Brangayne of Orange, Colmar Estate(currently only available on a weekend), and Philip Shaw Wines to visit on your 12km ride back to town. If you purchase wine along the way we've got you covered, included in the shuttle service is wine delivery back to your accommodation in the Orange CBD at the end of the day. We will pickup the bikes from your accommodation. Please note that departure from Phillip Shaw should be no later than 4.30pm in summer and 4.00pm in winter, to allow enough time to reach your accommodation by 5pm.
Self Guided Tour includes: Pinnacle Shuttle Service for you and your bicycle, lock, helmet, Orange cycle map, back pack- 1 per couple, and bicycle.

Shuttle times are negotiated according to availability, but ideally suited for 10:10/10:40
All riders need to have had recent riding experience and come suitably dressed to cycle including footwear. ( no thongs or sandles).
As there are limited food options on this self guided tour we suggest bringing a packed lunch or ordering a platter which can be a picnic (weather permitting) or a self contained platter to carry with you.
We understand that the Orange weather can be a determining factor in whether people enjoy the day, so no payment is taken until the day before the tour allowing people to cancel free of charge if the weather is looking wet. Please note management reserves the right to cancel tours if they there is a possible risk to customers due to weather conditions.

Full payment is taken 24 hours before hire date. Please note this tour is available only for people in accommodation within a 3.km radius of the CBD.